Gun Cabinets
---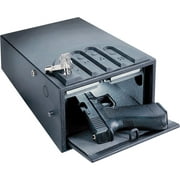 Keep your gun stored while maintaining simple access with the MiniVault Standard. This safe features a patented No-Eyes keypad so it can be opened quickly if needed. There are more than 12 million user-selectable codes available to choose from, so the likelihood of anyone accessing the safe with an identical code is virtually non-existent. The black gun safe is equipped with audio feedback ...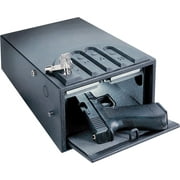 Choose the black MiniVault Deluxe (GV 1000C-DLX) when you need quick access storage for your handgun. Mini Deluxe 1000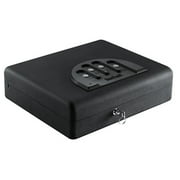 The Gunvault MicroVault XL Handgun Safe has a biometric scanner that provides lightning-quick access, even in the dark. Improved high strength lock mechanism and precise fittings make it virtually impossible to pry open with hand tools. Battery powered for maximum security and easy portability. It uses fingerprint recognition to access the safe contents. A high-performance algorithm is used to achieve speedy identification of ...