Gun Cabinets
---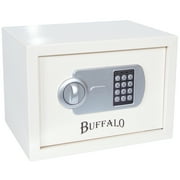 Keep your valuables safe and protected with the Buffalo Electronic Personal Safe. Program the keypad with your own 3 to 8 digit combination, while 2 keys provide extra backup protection. Bolt down the 26 gauge steel safe, with 2 live action door bolts, with the included fixing bolts for additional anti-theft protection. Small personal safe keeps important documents, jewelry, handguns, etc. stored securely ...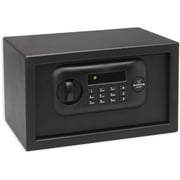 The Bulldog Vaults standard digital vault is a 12"x8"x7" pistol vault constructed with heavy duty steel. It has a 12 digit key pad offering more than 1000 combinations, soft bottom carpet for protection, durable powder coated black matte finish, low voltage LED light and tamper alarm for extra security. THis vault comes with pre-drilled mounting holes. Mounting hardware included. Standard Digital Pistol Vault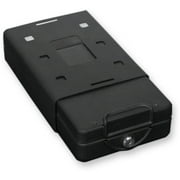 The Bulldog Vaults car and personal vault is a black 11.3"x6.9"x2.5" pistol vault constructed with heavy duty steel including a mounting bracket with hardware. Mouting bracket can be mounted anywhere or the vault can be secured without the bracket using the included 3' security cable. When the box is locked, it cannot be removed from the mounting bracket. This vault has a black ...